As most of you in the book world already know, this week Samhain Publishing closed its doors. In the official letter which you can read here they cite reasons we are all familiar with such as "market decline" and having "no success in reaching the new customers we need to thrive". As a publisher of both digital and traditional print books with over 600 authors and over 2200 titles (according to their website) it's a terrifying notion that things could be so bad that they have opted to pack it in.
But what does this mean for us? For we authors, indie or traditional or hybrid, with publishers large, small, or mid-range, or self publishing?
Firstly, it should tell you that simply having a publisher does NOT guarantee sales or success. Publishers can not wave a magic wand and sell books any more than anyone else can. To be picked up by a publisher does not mean that they will sell your books. It means they will edit, print, and distribute them, and, to the best of their ability, HELP you market, promote, and sell books. But it's not all on them. It can't be. This is an attitude I see often especially in new authors. They assume the publisher will do all the heavy lifting, and that simply isn't true. Publishers are your team, your partners. They will do what they can on their end, but authors, you have GOT to pick up the rest. Your job isn't just to write books (nice as that would be). Your job is to market, promote, to build your audience and continually engage with that audience. Your publisher is simply there to help. (That said, if you are with a publisher who doesn't help, who isn't actively marketing and promoting, then you should rethink that relationship.) I realize this is tough love, but for real. Authors who expect to sit back and do nothing and still sell books are delusional and self sabotaging.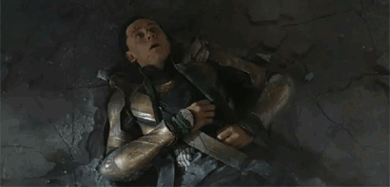 Secondly, the takeaway for authors who are struggling is this: you are not alone. The market is tough, especially for the up and coming authors. Sales are way down, the industry is in flux, everything is in chaos right now. This doesn't mean you quit. It just means you get a little creative. Build your author brand, polish your social media skills, and most importantly, now is the time to try new things and think outside the box. It's become increasingly hard to reach new readers, becasue sales are low and yet we are flooded with books in a way we never have been before. Right now the industry is favoring authors who write fast and can put out several titles in a short amount of time. And even so, the competition is absolutely mind boggling. This is the time to take a risk on something new while also looking at authors who are succeeding and learning from what they are doing.
Now, maybe more than ever, it's an adapt or die industry. But that's not something to be afraid of. It's a chance to embrace new ideas and really set yourself apart. When I began publishing in the dark ages of ten years ago, things were very different. There were very few paths toward publishing success. But now, there is literally nothing holding us back. It's exciting and terrifying all at the same time. So, in the immortal words of Inubus…