With the finale of the stolen Empire series releasing next month, I wanted to stop by and give you all some updates!
Firstly, I currently have THREE books (full length novels) free on ebook. They are:
I know every reader's personal tastes and preferences vary. These represent a selection of my current series, so you can try one for free, and if you like it, you can buy the rest! Just click on the title or the image and it will open the amazon page for you!
Also, I have two more books about to release.
Queen of Always is releasing (on ebook) September 15th. I currently have a Goodreads giveaway going and we put TWO print ARCs up for grabs! You can enter that here.
Also, Playing With Fire, the first book in my new #HACKER series releases in October, and you can pre-order here. I also have a goodreads giveaway for that book, for one print ARC, and you can enter that here.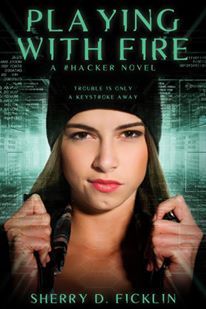 I hope everyone can find something they enjoy, and please be sure to leave those reviews on Amazon (or wherever you buy books). They mean so much not just to us authors, but to help out your fellow readers as well. Thanks! Have a great week!